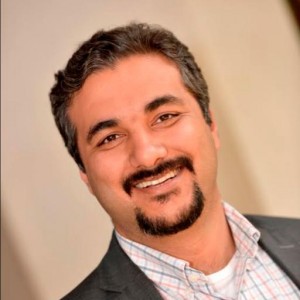 In this episode of AroundStartups interviews we bring to you Sameer Brij Verma [Twitter, LinkedIn], Director & Junior Partner at Nexus Ventures.  Sameer has over 8 years of  experience in investment domain. Sameer was the founding team member at Reliance Ventures.
Sameer  is a graduate from Illinois Institute of Technology, Chicago with a BS – Computer Engineering
Sameer wholeheartedly accepted our interview request and shared his perspective on a range of topics about India's startup ecosystem including:
Challenges faced by Indian VC
What makes Nexus different from the rest
Investors dilemma
Scaling startup
 Indian market compared to silicon valley
Books Recommended:
Elon Musk: Biography of the Mastermind Behind Paypal, SpaceX, and Tesla Motors [Amazon]
The Open Organization: Igniting Passion and Performance [Amazon]
Website, Service, Technology, People & Startups mentioned:
roadrunnr, Amazon Web Services, Open Source, Helpshift, Postman, Druva, Indix
Credits:
Background Music LA Montage by Rockit Maxx
Audio Editing, Mixing & mastering at Mediaforart studios, Gurgaon
Graphics by Jugal Mody
Your suggestions and feedback are most welcome to make this project the best of its kind. You can write to me at atul@aroundstartups.com or connect via Twitter or Facebook.